Exchange Rates Display Board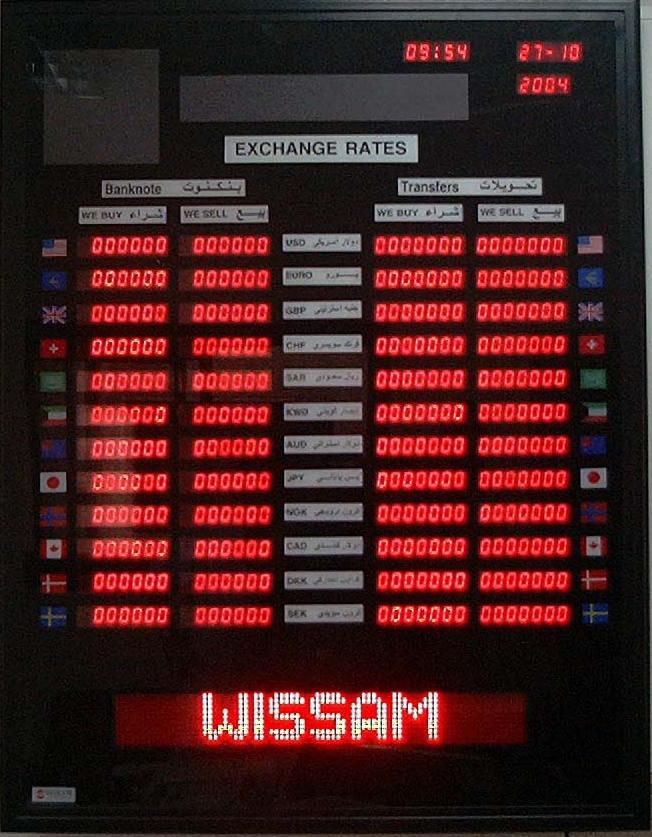 Wissam electronics currency rates display board displays the rates of foreign and local currency rats and it easy installation and easy use and it could be have a moving message.
The important features of Wissam Exchange Rates Display Board are:
Seven Segments: 0.8 inch for data and clock display.

Easy installation, Easy operation, All adjustments can be made using an infra-

red remote control unit or can be connected to a PC for data entry or connected to organisation network to send the rates centrally.

Extra brightness, high visibility ON / OFF timer with two daily periods.

Permanent data retention when power is off.

Control the degree of brightness.

Low Power consumption: 30 - 50 W.

Display Matrix with 1,2,3 or 4 columns and any number of rows . Up to 8 digits in each field.